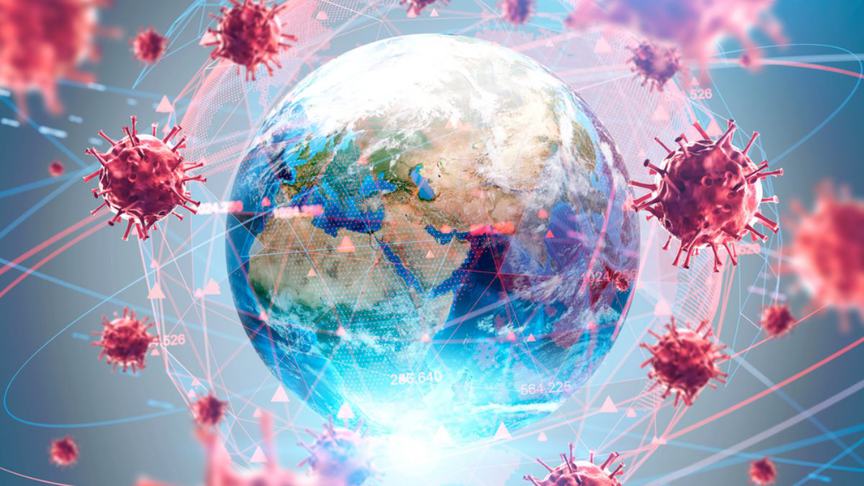 Covid-19 influence on Property Management

The pandemic has become a big test for all of us, and one of the most difficult obstacles has become the forced distance between people. For some time, it seemed, the whole life was paused: friendly meetings, working conferences, shopping, all that familiar routine, from which every day was assembled like a puzzle - all this was no longer available...or just needed an upgrade?

The stagnation did not last long and inevitably came the moment when we all began to adapt, and the world around us began to evolve, entering a new era - the era of online communications. Isolated at home, we found a way to see friends and family through video calls; we created a working spaces for ourselves in our own homes and learned to be productive where we used to rest. We showed that we can adapt, and this was our personal victory for each and every one. But what happened to the tourism and rental business during the closed air service and travel difficulties in general?
First of all, we want to voice the main idea - a pandemic is not the end of the world, but just a test and an opportunity for us to become smarter, faster and stronger. This applies both to us personally and to our business, especially if it is related to the rental of real estate. People were trapped in their own homes and this prompted them to think - is their home comfortable enough for them? Is there an opportunity to ride out tough times elsewhere, where they feel better, more focused, more productive, and happy? And maybe your apartment is the place they need?
Here are some tips to help you maintain the efficiency of your rental business and even increase it in times of crisis:
- Be flexible: note if your understanding matches your client's
- Be bright: improve your online image
- Be sociable: adapt to fast online communication
- Be progressive: listen to new trends in technology and online cooperation
Social distance is not a problem for those who are ready to delve into online communication: social networks, apps for communication with customers, online booking and online payments - you can keep in touch with your tenants anytime and from anywhere in the world!

Think about your image in the eyes of your customers - you must look confident and positive, and, most importantly, you must stand out from your competitors. Now not only your apartment speaks for you, but also your online image: the naming, photos and videos of your villa. A big plus will be the possibility of an online tour of the apartments for your clients. It will be up to you to decide whether it will be a video tour on the website or the possibility of an individual online visit for potential tenants.
It is worth thinking not only about communicating with customers, but also about how you are going to do business with service organizations (cleaning, cooking, security). Remember that technology and progress are on your side, and if you can bring automated systems to anticipate any problems, you should consider purchasing them.

Remember that what can bring your competitors to the bottom, at the same time, can be an example for you and a reason for you to rise even higher. It must be remembered at all times that sudden changes can confuse us, but our allies help us stay on track. Therefore, in difficult times, it is necessary to be even more careful in choosing comrades, colleagues and intermediaries in business. At any time, Farsight Management is ready to take on a part of your routine and help you with advice and organization of processes in which you have doubts. Let's develop and evolve with us!
Work it harder, make it better
Do it faster, makes us stronger
More than ever hour after hour
Work is never over.
(с) Daft Punk