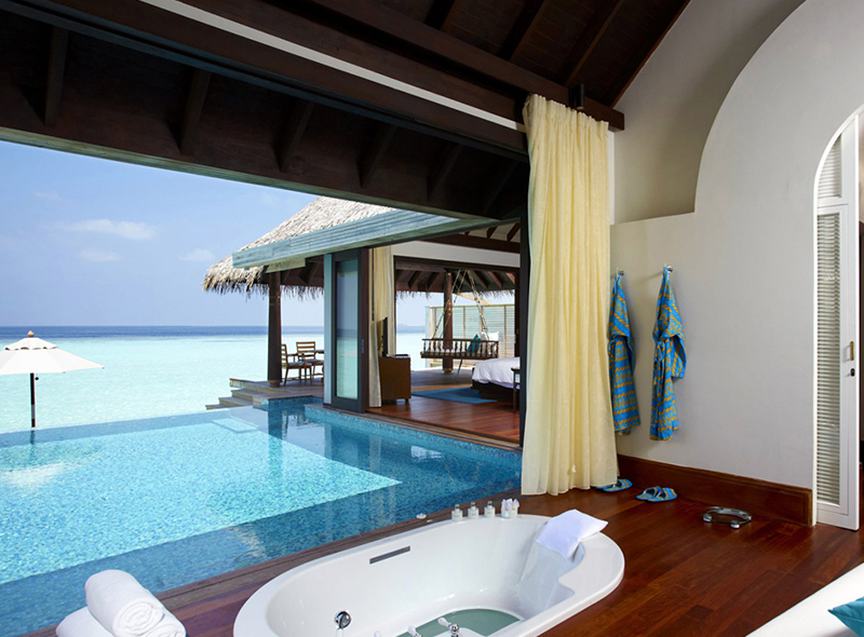 Each guest has his level of convenience and different needs. However, some standards have become necessary for most. Questionnaire of guests before departure will allow you to understand what service is often lacking for guests in the villa, and will help to make it even more convenient for living.
Here are examples of how you can equip your villa to please your guests.
Swimming pool
If your villa has a pool, make sure that it is adequately equipped for your guests. Does your pool have night lighting? And if not, equip the pool area with scattered street lights. Sun loungers, stands for cooling drinks next to sun loungers and sun umbrellas are also important for the convenience of vacationers.
Grill
Your guests may be connoisseurs of exquisite cuisine, but this does not mean that they do not want to cook fresh fish or seafood themselves after a visit to the Balinese fish market. Equipped grill area at your villa will help them feel themselves the real masters of their own recreation. Coal, wood or ceramic grill - it's up to you, however, in any case, take care of the fire safety of your property and your guests.
Home cinema
Some guests like to watch local television, but we advise you to pay attention to the home cinema option. Your guests will be happy to relax watching a movie after an exciting and tiring day. You can also take care of DVD discs with films about the culture and sights of Bali in advance so that guests can choose where to go the next day!
Smart Home
If your villa is not equipped with a smart home system, it's time to think about it, as this will not only provide comfort to guests but also their safety. Turn on / off light by hand clap, climate control or morning coffee on timings - your guests will appreciate the unparalleled level of comfort in your villa, which will be beneficial to distinguish your offer from others.
Jacuzzi
A bath with an underwater massage using bubbling streams of water is not in vain so popular - it is an excellent relaxation after a busy day, especially if you walked a lot. If your villa has a jacuzzi, especially outside - be sure that there will be increased interest in your offer.
In addition to the additional options, take care of the internet in your villa, fire safety, and the necessary electrical appliances: refrigerator, electric stove, washing machine - tools of daily use.
If you need further advice, you can always refer to our brochure "How to increase your rental income in Bali" that was prepared by Farsight Management specialists to help you with your property management. These tips are compiled of our 13 years' experience in managing our clients' real estate. If you want to get more information about how to increase your income from a rental property, you are welcome to register on our site.