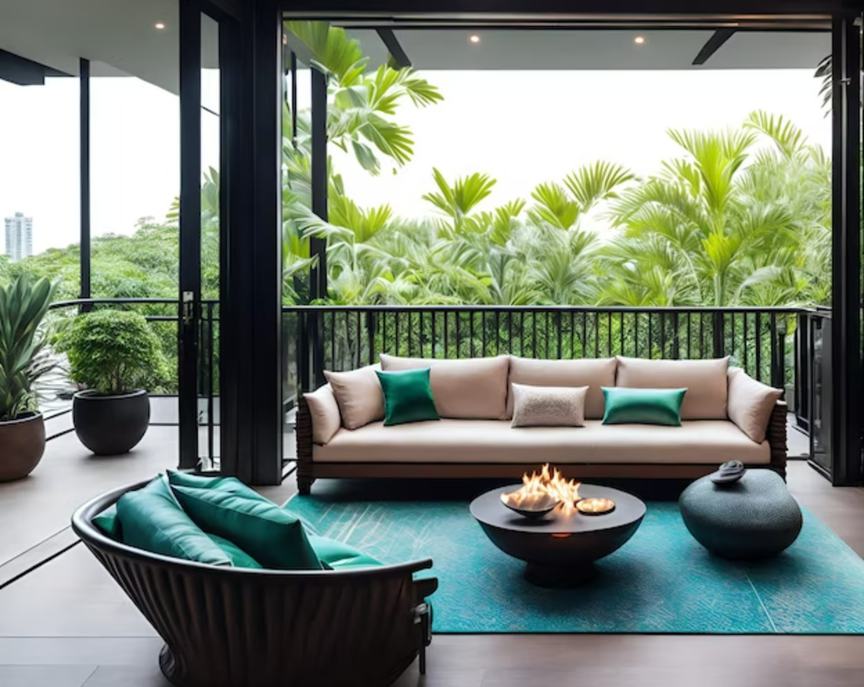 Homeowners should pay attention to details through the guests' eyes to ensure a flawless stay. Even minor inconveniences can negatively impact guests' impressions.
The main principles of perfect place organization for your living (as well as dining one) area must include: comfortable sitting areas, implemented considered decoration ideas and entertainment corner. These three points should be thoroughly thought out and enjoyed by your guests.

Sitting zones
A crucial first step is ensuring a comfortable seating arrangement for living and dining areas. The number of seats should match the property's sleeping capacity.
Larger properties may require two or more seating areas, while for smaller properties owners can offer foldable chairs and barstools.
In addition, sprucing up living and dining areas with attractive window treatments and small decorative items, such as throw pillows, wall art, and rugs, plants can help bring the space to life.

Decor choice
Decor choices do not need to entail buying all-new furniture to tie the room together.
As an owner you can easily accent colors from busy patterns, swap colors on mismatched items, or introduce a pop of color to neutral rooms. These steps are also easy ways to enhance the space. Slipcovers can be an attractive solution for mismatched items as well. Play with pallets, change color schemes and add charisma to your place.
Don't forget about your main goal: the guests' comfort and pleasing atmosphere. Don't overburden your living area with too many decorative items.

Entertainment corner
Entertainment is a key aspect of the living room that guests expect.
This can include a well-sized basic flat-screen TV, gaming systems, SmartTV option, high speed Internet, an offline video base. It's advisable to include simple instructions for the ease of use.
Providing some non-TV options for family time is also recommended: take care of table indoors games and the toddlers' toys for families with small children.

A charming seating area, attractive decor elements and fun entertainment zones don't have to break the bank, but can still be organized stylishly and sturdy.

If you need more information or any assistance with the property management processes, feel free to contact us! We are always ready to help you with all property questions and preparing.