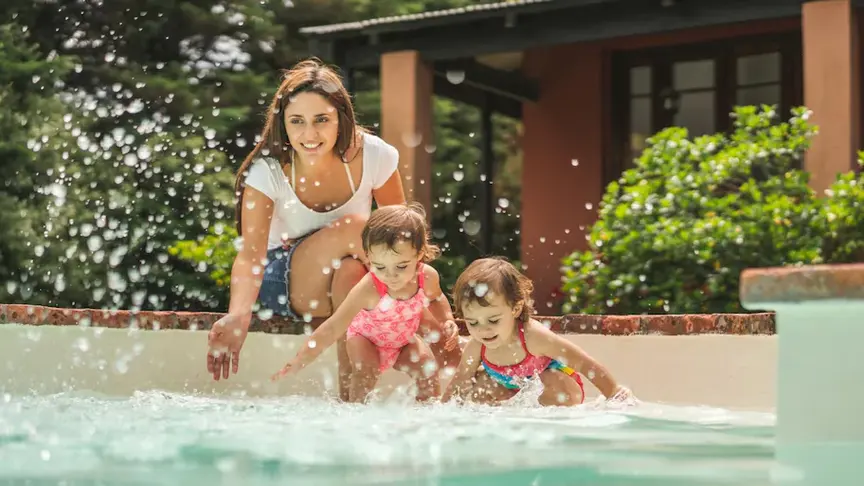 When it comes to catering to families, going above and beyond is the way to go. Your property can stand out from the competition by making simple yet effective changes.
Here are some tips to prepare your property for providing a fantastic experience during family rest for both: kids and adults.
Entertainment is a crucial factor and there are many ways to organize a varied pastime for different child ages. If you look for the budget option, consider supplying inexpensive toys and stock up on board games. Imagine the delight due to a pinball machine or a football table. If you have extra financial resources, confidently purchase video game consoles. These smart additions are less costly than a game room, but leave a lasting impression on guests of all ages.
Create Additional Sleeping Options
To accommodate families of different sizes, it's essential to add extra sleeping options to your bedrooms and living spaces. Trundle beds and sofa beds are perfect solutions to increase occupancy. Don't forget about cribs and baby cots.
It's essential to provide families with the equipment they need for a great time outdoors. Stock up on beach things (chairs, towels, buckets, life jackets in child and adult sizes). Add different balls, bikes or scooters.
Safety is paramount when catering to families. Installing child safety gates around pools and hot tubs can significantly reduce the risk of accidents. Store toxic substances, such as cleaning supplies and medications out of reach of children.
Provide parents with a stocked first aid kit and essential emergency contact information list (closest hospital, urgent care, local police, etc.).
Family-Friendly Spots Guide
Share your favorite kid-friendly spots. Playgrounds and parks, movie theaters, ice cream shops are perfect recommendations. As an extra touch, this way, you're not only providing a great vacation rental but also acting as a local guide.
For more comfort you can install a low sink and toilet seat for toddlers, as well as supply eco kids-friendly hygiene products or changing tables. You can also provide your kitchen with children's dishes and utensils for small visitors.
Don't miss out on the opportunity to create wonderful memories for families and boost your revenue. And if you need any assistance with property management, contact us! We are ready 24/7 to help you with any questions.