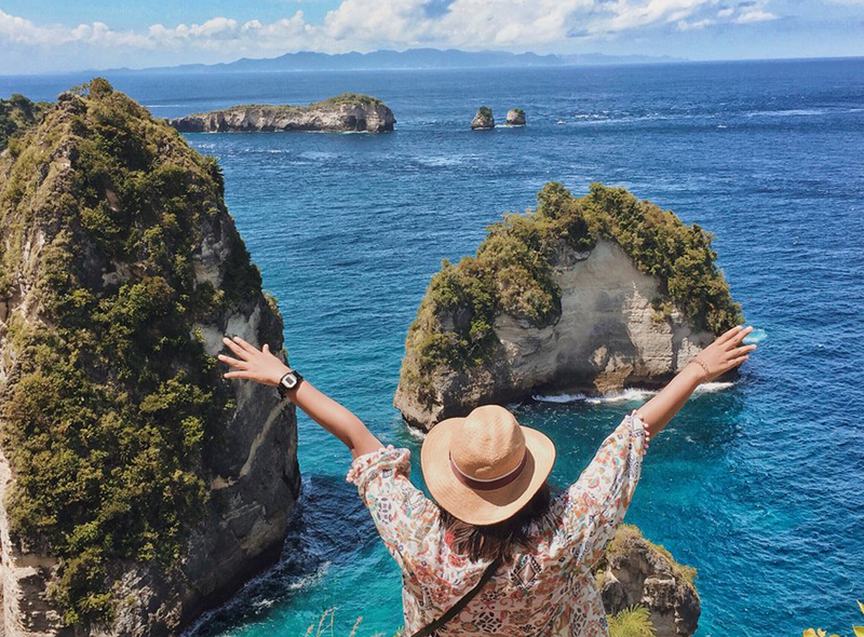 Your guests might have completely different preferences in organizing leisure and sightseeing. Many guests are ready to plan their routes and explore the island by themselves. Others prefer the comfort and convenience of ready-made trips. Farsight Management team can organize such tailor-made tours and excursions for your guests. If you prefer to make your own program, you can pick up some of the places of interest that may not leave your guests indifferent.
In addition to viewing ancient temples, sacred springs and natural attractions, your visitors will certainly want to be involved in some activities. Below you will find recommendations on places where you can organize a trip for your guests, providing them with round-trip delivery.
1. The underwater world of Bali
The island of Bali, located at the collision of the Indian Ocean and the Balinese Sea, is a unique instance of a place where the beautiful underwater world combines with calm streams. The island has long attracted not only surfers to its shores, but also divers from all over the world. The stream here is calm - so even beginners can easily immerse themselves in most locations for diving. Invite your guests to go on an exciting underwater trip accompanied by an experienced instructor and try diving, snorkeling or at least fishing.
2.Tegallalang Rice Terraces
Rice terraces are an iconic view of Bali.
One of the most famous and most visited is terraces, located in the Tegallalang district, 9 km north of Ubud. Organize your guests a fascinating tour where they can take beautiful photographs, stroll around the terraces and enjoy delicious Luwak coffee while admiring the natural beauty of Bali.
3. Bali Safari Park
This is one of the largest parks with animals, not only on the island but throughout Asia. More than 80 species of animals live here, and all of them can be seen in the wild. Among the inhabitants of the park are representatives of three regions: Indonesia, India and Africa.
These are sika deer, Himalayan bears, African hippos, zebras, camels, ostriches, peacocks, lions and the most famous of all animals in the park - white Indian tigers. Your guests will be delighted with contact with wildlife in safe conditions and accompanied by experienced guides.
4. Chocolate Factory Pod Chocolate
Chocolate is not the first thing that comes to mind when you think about Bali, but in fact, Indonesia is one of the leading cocoa producers in the world. If your guests have a sweet tooth, organize their trip to the Pod Chocolate factory, which prepares the most delicious treat in Bali. They will learn how cocoa is grown and harvested and how chocolate is made from it. The factory offers a wide selection of excursions, but at the end of each, visitors receive a sweet souvenir.
5. Waterbom Waterpark
Waterbom is a great place for families with children or for young people who want to have fun. In this water park, located in Kuta, there are several pools, slides and other attractions, which surely will increase the level of adrenaline in the blood, such as Climax.
6. Bali Museum
Are your guests tired of adventures? Advise them to go to the national museum, where they can see Balinese culture in a few hours.
The Bali Museum collection has over 10,000 exhibits. Your guests can see amazing prehistoric artifacts, ancient tools and weapons, bronze items, as well as works of art. The galleries of the museum are full of ceramics - statues and stones with ancient inscriptions. The northern royal pavilion, modeled on the Tabanan Palace, offers visitors the traditional robes and masks used in Balinese ceremonies and dances.
7. Balinese bird park
In addition to safari parks, where visitors can see wildlife, the island also offers a national bird park. Your guests love wildlife, but are afraid to be near wild animals? This option will be great for them! Birds from all over Indonesia inhabit the Bali Bird Park. Here you will see not only colorful parrots and magnificent paradise birds, but also representatives of many rather rare species. The park is divided into various zones that correspond to the natural habitat of birds.

In addition to those listed, in Bali you can visit speleological sites, tortoise farms and reptile farms. Entertainment can be found for every taste!

You always have a choice to prepare a program of tours by yourself or you can shift these concerns to the shoulders of Farsight Management team. We have a wide range of tours and events inspired by 13 years of experience organizing and entertaining guests in Bali. We will be pleased to provide you proposal as a part of our package of managing property in Bali.