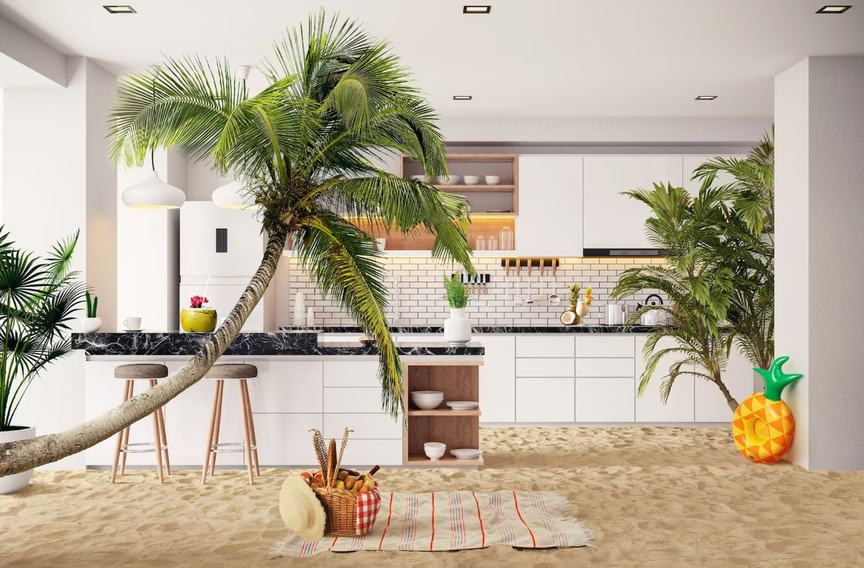 Correctly stocking your rental kitchen can ensure that your guests' stay is flawless. Here are some must-have items to organize the perfect kitchen space.

1. Cookware and Bakeware
Stock up on skillets, casserole dishes, pots and pans of different sizes that are easy to use and clean. Non-stick and stainless steel cookware are both great options. Families with children will be grateful for a waffle maker, baking sheets and muffin tins.

2. Utensils and Cutlery
Make sure to have all the basic utensils, including spoons, forks, knives, spatulas, cooking spoons, grilling tools, veggies peelers and tongs. Add salt and pepper shakers, bottle openers, and can openers, too. These small details make guests feel well-taken care of.

3. Dinnerware and Glassware
Ensure you have enough plates, bowls, glasses, and mugs to accommodate the number of guests your vacation rental can host. If you have a place outdoors for picnics or a BBQ zone, consider providing paper containers to give guests more options.

4. Small Appliances
Toaster, blender, microwave, coffee maker, rice cooker, oven, electric griddle — all these appliances will be appreciated by guests in their vacation rental kitchen. It's comfortable to have a variety of small appliances available to address different preferences and needs.
Installing a dishwasher, including dish drying rack, can win extra points for ranking.

5. Cooking Essentials
Providing some basic staples can be a tremendous convenience for people. Even if guests plan to cook quick-to-prepare meals, make sure to provide cooking essentials such as basic spices (salt, pepper, garlic powder), oils, flour, sugar, tea bags, and coffee filters.

6. Storage space
Cabinets and cupboards are really necessary things in a rental kitchen, even if you have a tiny space. To maximize storage in small kitchen areas, just consider adding wall shelves. In addition, a butcher-block island on wheels can expand your countertop space.
Remember to maintain your kitchen space properly.

7. Cleaning Supplies
Provide cleaning supplies for guests to maintain the kitchen's cleanliness: sponges, dish soap, trash bags, paper towels, and a good quality dishwasher detergent if you have a dishwasher.

8. Extra items
It's a good idea to offer some additional items that can make your guests' stay more convenient, such as ziplock bags, paper towels, aluminum foil, and plastic wrap.

Need more info? Read our additional articles. And if you need any assistance with the property management processes, contact us! We are always ready to help you with all property questions.