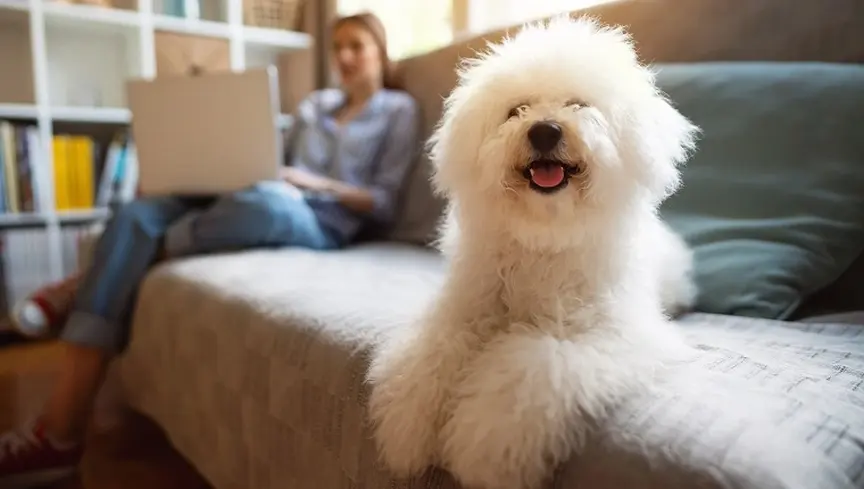 Managing your rental as a responsible host, in addition to the quality pet-friendly space organization, you need to thoroughly consider a clear detailed set of rules for your future visitors with furry friends.
All the pet rules should be reflected in the listing's description. In that way your guests can read them before the booking and decide if the rules are suitable for them.
Let's see, what should be necessarily mentioned in the pet-friendly rule list for the hassle-free experience for guests and the owner's both.
Notifying
Even if your home is prepared and defined as pet-friendly, your guests should notify you that they are bringing a pet before booking. Also the information about the type, size limits and the number of pets must be stated.
Obligatory health requirements
The pet taken with guests should be currently vaccinated and the animal must be given all flea treatments not to bring any unwanted disease or the bugs to the rental home.
Pet free zones
Define the pet free zones at your home. These zones can include bedrooms or furniture that is not covered with a pet-friendly cover. Warn your guests to stay with pets away from specific areas of the home that are designated as off-limits for pets.
The hygiene rules
This rule should describe the hygiene basics such as bathing rules and walking features, as required cleaning the entryway and bathroom regularly or washing paws after the outside walk.
The walk rules
Here you should mention the necessity to keep a pet on a leash outside the rental home. And it is not only because of the safety reasons, but also shows respect for the host's neighbors. Also should be included the rules for pet waste bags and cleanup.
No "home alone"
For safety and order, guests shouldn't leave pets unattended in the rental home. If they must leave without their animals, better to find a reputable pet care provider in the area.
Juridical features
As a host you are responsible for your guests and pets and should respect the local laws and regulations. Some cities may have specific laws regarding pets in vacation rental homes. That's why it's crucial to study all necessary info before preparing your pet-friendly home and reflect all important items in your own rule list.
Following these rules will ensure the safety of your guests, their pets and your nerves.
Need more info? Visit our additional articles. And if you need any assistance with all property management, feel free to contact us! Our team is on standby to help you with all property questions.