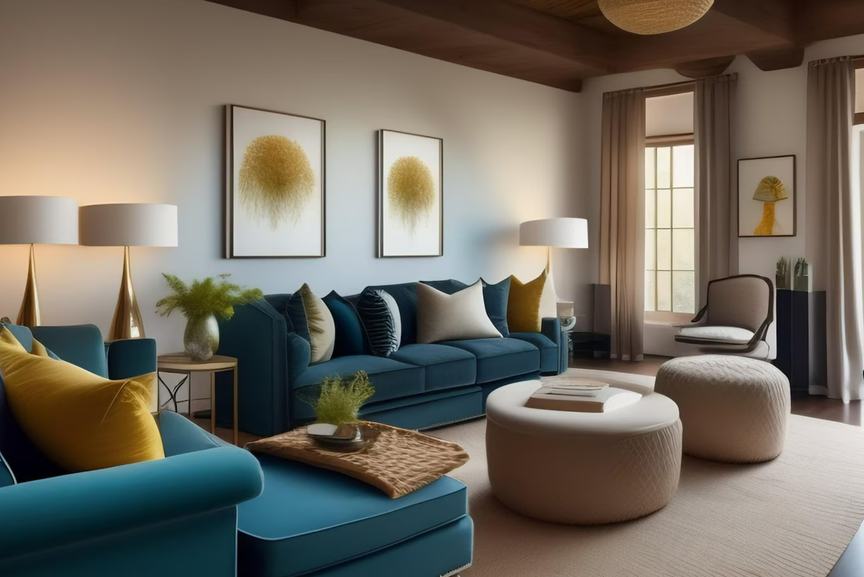 As a rental property owner, you should make your space comfortable and pleasing to guests. And furnishing is a key to achieve this goal.
Here are seven effective tips to furnish your rental property to perfection.

1. Keep it simple
When it comes to furnishing and decor, less is often better. Avoid overcrowding the space with too much furniture or accessories, and stick to a simple, neutral color palette to appeal to a wide range of different kinds of target tenants.

2. Invest in quality
While it can be tempting to go for the cheapest furniture options, investing in high-quality pieces can actually save you money in the long run by reducing the need for constant repairs and replacements. Plus, good-quality furniture is sure to impress potential guests.

3. Create defined spaces
When you're renting out a space, it's always usable to create defined spaces for different functions. This can be achieved through the strategic placement of furniture and the use of area rugs to anchor different zones.

4. Consider effective storages
Different storage furniture is a must-have for any renter and his guests. Make sure your property has enough ample closets, dressers and cupboard space. Consider investing in furniture pieces with built-in storage, such as coffee tables with hidden compartments.

5. Proper lighting
It is imperative to have proper lighting. You can provide your place with different lanterns next to all beds and adequate accent lighting or backlights in the kitchen. Well-lit hallways and living areas also can create a more cheerful and delightful atmosphere.

6. Avoid overly trendy decor
While it's important to keep your property looking modern and updated, overly trendy decor can quickly go out of style and turn off potential guests. Instead, opt for classic pieces that are likely to stand the test of time.

7. Balanced detalization
Your personal space, transitioned into a vacation rental, needs a strict balancing between a sterile hotel room view and a room view decorated with your personal belongings. There mustn't be your personal things as family photos or other private life accents, but the place can be embellished with plants or pieces of art.

Following the tips and furnishing your property smartly, create a cozy place where everyone could feel like home.

Need more info? Read the additional articles on our blog.
And if you need any assistance with the property management, contact us! We're always ready to help you with all property questions.