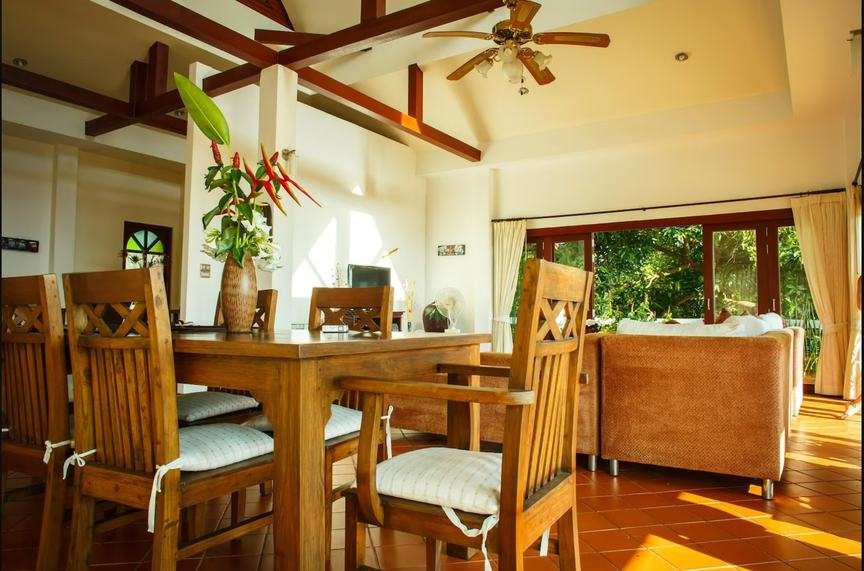 Here we collected the most simple, but efficient seven ideas for visually increasing the space and making any interior design look smartly organized.
• Zoning
Zoning creates the atmosphere of tidiness and order. Using walls and large furniture helps to define the outside edges of your zones. Sliding doors, curtains or screens are also suitable for zoning purposes. For inside edges, you can use smaller objects such as chairs, low tables and carpets.

• Multi-Purpose Furniture
Smart usage of multifunctional furniture is a great helper for small rooms. If you really need some extra space at home, think more "vertically" and invest in furniture with built-in shelving, sofas with under-bed storage, Murphy or stackable beds, objects with built-in tables and so on.

• More white and light tones
Light colors and white walls can visually expand the interior too. Don't use large drawings, bright multi colorful patterns or complex ornaments. Remember: horizontal lines widen the space and vertical lines make visually your walls and ceiling look higher.

• Smart lighting features
No large luminaires or chandeliers — they overload interior design. Think over the lighting space plan and use small, minimalistic and geometrical shaped lamps and lanterns placed evenly.

• Mirrors and glaring surfaces
Such things as mirrors and glass objects, glaring furniture can optically expand the space. You can use glossy light facades, glass mosaic, doors and mirror panels, transparent or matte glossy partitions.

• Spacious openings and unoccupied room center
Try to free up the space in all central room areas at home and leave openings empty. Remove protruding corners and clear away narrow passages from unnecessary extra stuff.

• Windows' areas and light curtains
Do not block the window areas with massive furniture or heavy curtains, free up space between the window and other furniture. Even small rooms seem airy, with transparent light curtains.
Use the space reserves smartly and choose the practical solutions for the best comfort.
For more information, please, visit our professional blog, where you can find useful articles about property management and home space organizing.

If you also have an irresistible desire to bring your property organization in order before guests' booking, we can help you! Just contact us and our professional team is right there and ready to settle all property management organization questions.