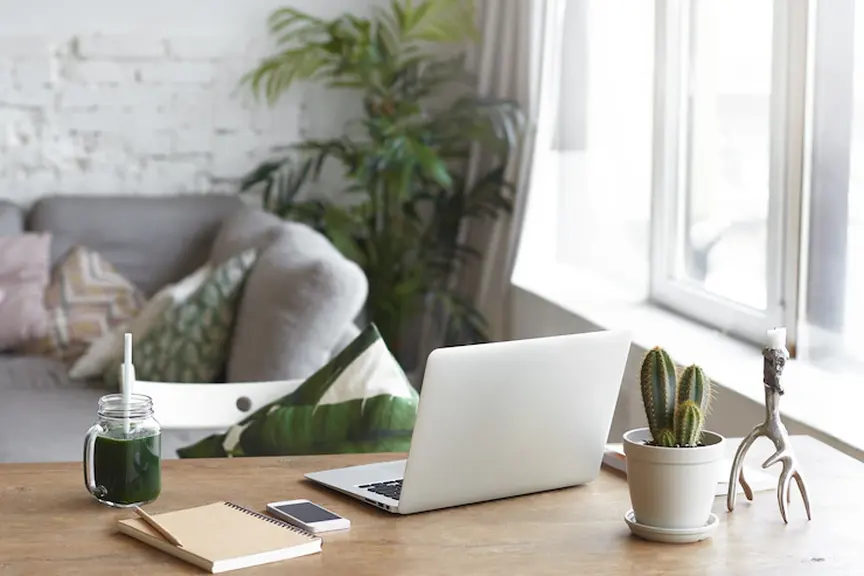 To provide the best service for business guests isn't so difficult if you know the guests' requirements.
Focus on preparing your vacation home to cater specifically to the needs and desires of these guests and check yourself with our tip-list below.
Business travelers value ease of access and minimal commute times, ensuring they can optimize their time spent on work-related activities. So property which is located in close proximity to major business districts, transportation hubs, and corporate centers can be the best choice for them.
Consider providing a workspace with a comfortable desk, ergonomic chair, and reliable high-speed internet access. Additionally, ensure ample lighting, power outlets, and access to printers or business services, if possible. All this will inspire your business guests to work efficiently and productively during their stay.
It is crucial to provide essential amenities that align with your guests' professional requirements. These may include ironing facilities, a clothes steamer, a hairdryer, and toiletries tailored to business travelers' preferences. Additionally, a fully functional kitchen allows guests to conveniently prepare breakfast or a quick meal before heading out for their work commitments.
Seamless Connectivity and Technology
Business travelers rely heavily on staying connected, so ensure your vacation home offers seamless connectivity options. In addition to high-speed internet, provide clear instructions for accessing Wi-Fi networks and any necessary passwords. Consider offering technology-centric amenities such as smart TVs with streaming services, charging stations, and Bluetooth speakers.
Extras and Personal Touches
To create a memorable experience, consider thoughtful extras and personal touches in your vacation home. Provide a welcome basket with snacks or fruit to help business guests feel immediately welcomed. Thoughtful additions, such as a curated list of local restaurants and attractions suitable for business entertainment, can also elevate the guest experience.
Left any questions?
Try to find answers in our additional articles or just feel free to contact us! We are always happy to consult you and assist with all property questions!